Why choose Hoi An Scooters Rental?
HOI AN SCOOTERS RENTAl is social enterprise was established in 2020 with the vision of providing opportunities for people of disability (PWD's) to gain meaningful employment so that they are able to integrate fully with their communities and lead independent and fulfilling lives.
We believe that choosing Hoi An Scooters Rental gives twice. You, as the customer, receive a fabulous riding experience to explore the beauties of Hoi An and surroundings with premium scooter. The Hoi An Scooters Rental team receives a gift as well. Each booking from you will help us create more jobs for people with different abilities and supports our local people.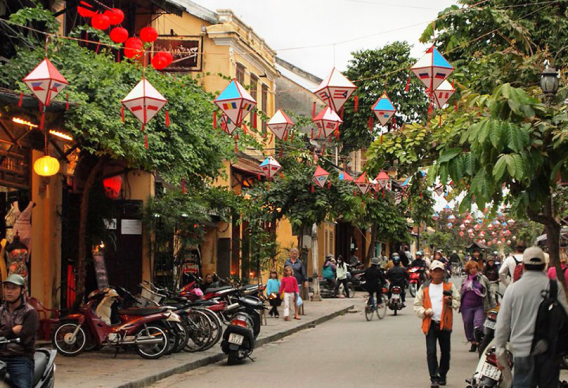 Perfect-Condition Motorbike/ Great Reliable Scooter
At Hoi An Scooter Rental, we provide you with perfect-condition motorcycle only (good engine/brake/tire/horn). Almost all of our motorbike are new or near-new (we fresh our fleet after 24-36 months). Perfect-condition scooter help you have a safe and relaxed riding to explore the beauties of Hoi An and surroundings.
Variety of Bike Models
We provides you with a full range of scooters, so you can easily choose the bikes that meet your needs:
Handy Accessories
In addition to perfect-condition bikes, we provide you handy accessories which help your ride more safe and relaxed: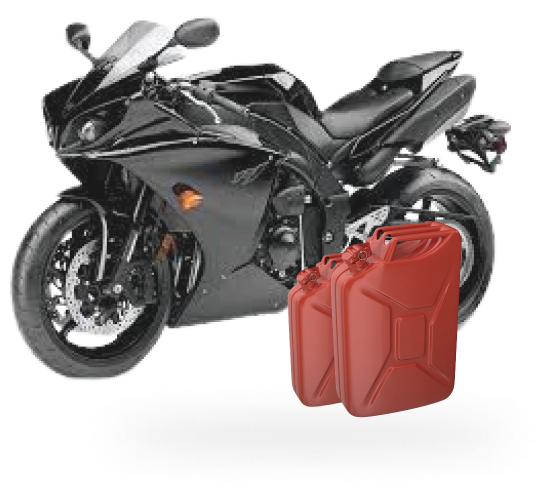 Full Tank on Delivery
Almost all of other motorcycle shops in Vietnam offer you a scooter with an empty tank or just a little bit of gas enough for some km riding. You have to find a gas station to refuel before the trip. But at Hoi An Scooter Rental, we do it in a contrary way. We deliver motorbike with absolutely full tanks of petrol, so you can start your ride immediately. When finishing the ride, you are free to choose to fill the tanks up or pay for the difference. We recommend you to pay for the difference of the tanks because it is convenient for you and helps you avoid scams at the gas stations.
Easy to Book a Bike
It is very easy to book motorbike with Hoi An Scooter Rental. You can easily make an online booking on our website, or text/call to WhatsApp +84 9356 40064 , or contact us via Facebook/hoianscootersrental. If you would like to cancel your booking, feel free to let us know. No charge, no complaint. We are always happy to assist you.
Local Delivery & Pickup available without fee
We support you for delivery motorbike and pick up at any place in Hoi An. On delivery, we show you brief instructions with helpful tips for riding in and around Hoi An. If you do not have any riding experience, we are happy to assist you for practice on a quiet road (but we recommend you should not ride scooter in Vietnam without riding experience).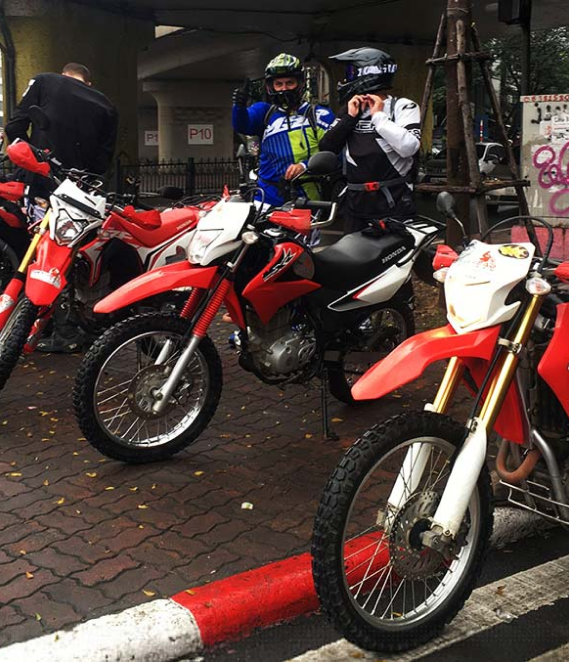 Scenic and Safe Routes
To help you have a fabulous riding experience to explore the beauties of Hoi An, we offer not only great motorcycle but also helpful information for riding in and around Hoi An. A list of all attractions with scenic and safe routes to My Son, Golden Bridge, Hai Van Pass,… (predefined Google Maps) will be sent to you to support your riding in Hoi An and surroundings.
24/7 roadside assistance
AT YOUR SERVICE 24/7. We have everything you need to get your scooter ready to roll in no time! Helping you have a fabulous ride in Hoi An is our top priority. We are always available to support you whenever you need help. You can easily catch us via WhatsApp, Facebook, Call, SMS… Please feel free to contact us for any support via hotline +84 93 5640 064.
Scooter Travel
You can rent our motorcycle with a local driver who will take you to visit the beautiful of Hoi An and surroundings. Our Local driver motorbike will take you visit: Ancestral house, boatbuilding yard, zoom through rice paddies, mat weaving family, rice cracker family, local cafe & Vietnamese coffee roasting and water coconut palm fringed Cam Thanh
Enjoy your riding. Enjoy your vacation.
Thousands of tourists have had fabulous riding experiences with Hoi An Scooters Rental, so they enjoyed their vacation in Hoi An. And now you will.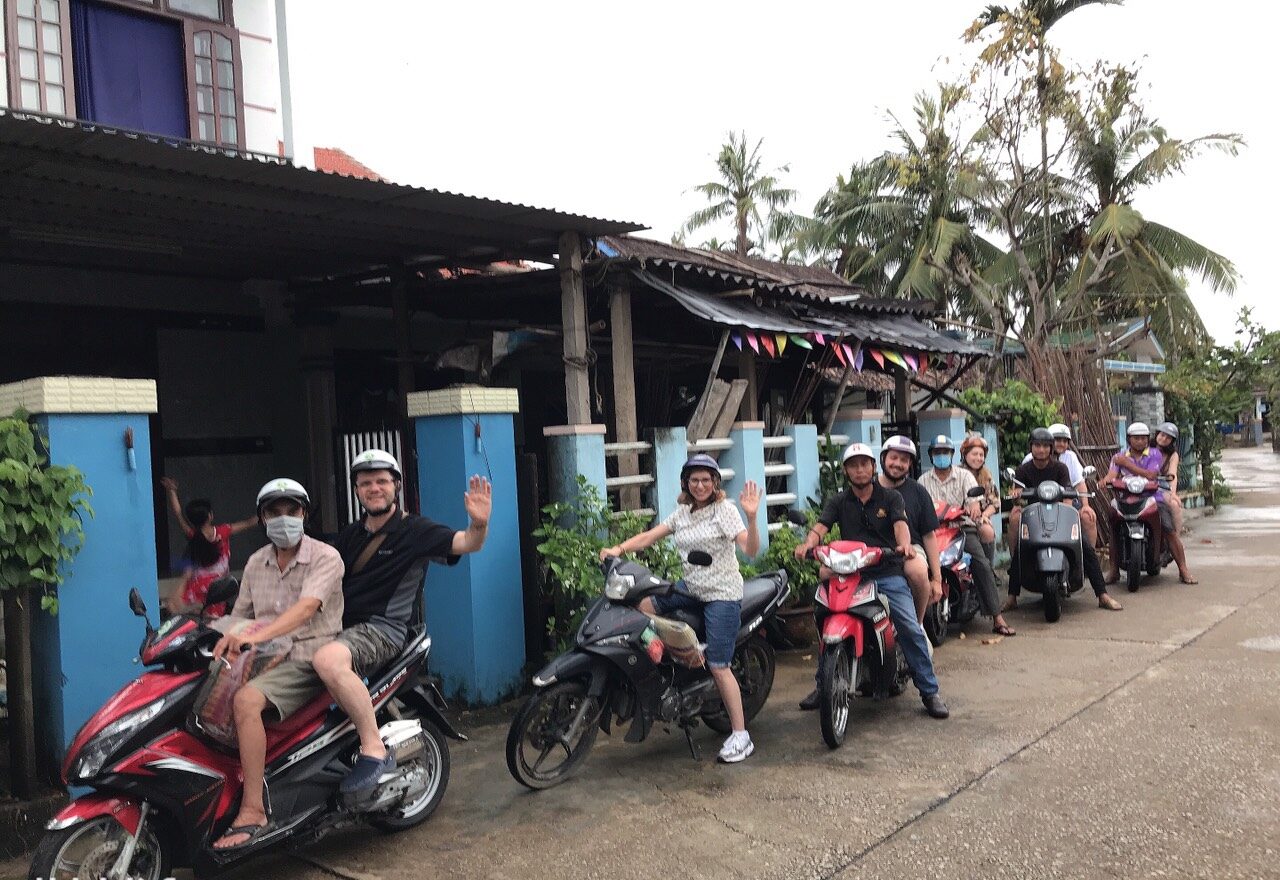 Photo: Alexander
Most Recent Reviews on Google My Bussiness

Leonardo Wilhelm
Director of Strategy & Partnerships

"Simply great! Only on this website I found a company with premium motorbike and delivery motorbike to hotel without fee"

John Christopher
CEO and Founder

"I can say that Hoi An Scooter Rental is reliable and trustworthy. I hired a scooter with my girfriend and had an amazing week exploring the city"
Easy to rent great bikes and have an amazing time in Hoi An.