Hoi An Scooter Rental Pricing
Great motorbike rental with outstanding rental service.
Notes:
Motorbike Rental Service includes:
Motorbike rental hoi an is always ready to provide 24/7 assistance to you. Whenever something goes wrong, please feedfree to contact us.
Accessories: High-quality helmets, Rain ponchos, Phone holder, Medical first aid kits.etc..
You don't need a driving license to hire the scooter from us. But you should ensure that you can ride a scooter. Your safety is the most important.
For deposit, you can choose to leave one of these: driving license, personal ID card, credit card or cash (2 mil. VND for Standard Scooter, 4 mil. VND for Premium scooter, other currencies are accepted).
It will be better for you to book a scooter via WhatsApp +84 93 564 00 64 or email hoianscootersrental@gmail.com or make an online booking. We will arrange and deliver it to your hotel. You should not suddenly come to our shop. We often go out to deliver/pickup. So we may not be at the shop when you come. Thank you!
100% Great service, We offer delivery & pickup motorbike rental at any place in Hoi An without any fee. For delivery & pickup in Da Nang or the airport, please contact us via WhatsApp +84 93 564 00 64 or email hoianscootersrental@gmail.com for quotations.
Fuel cost is not included in the price when you rent motorbike. The motorcycle is delivered with a full of tank so that it will be convenient for you (you don't need to find a gas station when getting the bike from us). But please help us to refill it up or pay fuel cost when returning (we just charge the difference, and it is almost always cheaper than any gas station).
Color may be different from the featured photos shown on the website, price match guarantee we beat any price all the time.
We are local at 38/3 Cua Dai, Hoi An plesea click here to get to know our location.
Full Tank of Petrol
We want your riding experience to be seamless from the very start. That's why every scooter you rent from us comes with a complimentary full tank of petrol. No need to worry about fueling up right away – you can hit the road as soon as you pick up your motorbike. And when it's time to return, you have the flexibility to either refill the tank or simply pay the difference. Opting to pay the difference not only saves you time but also ensures a hassle-free return process. This way, you can avoid potential scams at gas stations, letting you focus on enjoying your ride.
Premium 3/4-Face Helmets for Safety
Safety is our top priority. For each motorbike rental, we provide two high-quality 3/4-face helmets. Your well-being matters, and our helmets are designed to provide optimum protection while you're on the road. We also offer helmets in smaller sizes for kids and children, ensuring the safety of your entire family.
Rain Ponchos for Unexpected Showers
Don't let unexpected rain showers dampen your ride. With every motorbike rental, we supply two rain ponchos, and we even have options available for children. This way, you can confidently embark on your journey without worrying about sudden weather changes.
Emergency Medical First Aid Kit
While we hope your rides are incident-free, we understand that accidents can happen. Our rental service includes a comprehensive Medical First Aid Kit, which can prove invaluable in addressing minor injuries promptly. Your safety and well-being are paramount, and this kit is designed to offer immediate aid until further medical assistance is available.
Convenient Local Delivery & Pickup
We aim to make your experience as convenient as possible. Our motorbike rental service offers complimentary delivery and pickup within Hoi An, whether you're at a hotel, residence, or restaurant. We're here to cater to your needs. For locations outside Hoi An, such as Da Nang airport, a nominal charge applies for delivery and pickup, ensuring you have flexibility wherever your journey takes you.
24/7 Reliable Roadside Assistance
Your peace of mind is important to us. Our commitment to you doesn't end when you rent a motorbike. We provide round-the-clock roadside assistance, so you're never alone in case of any issues. Simply reach out to us via phone at +84 93 564 00 64 (WhatsApp available), email us at hoianscootersrental@gmail.com, or connect with us on Facebook (@scootersrental). Whether it's a question, concern, or unexpected situation, we're here to provide the support you need, whenever you need it.
Meet the Bikes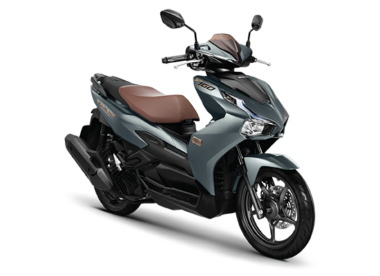 Type: Fully-Automatic
Full of Accessories
Free Delivery & Pickup in Hoi An
24/7 Roadside Assistance
Daily Price: $9.50
Book now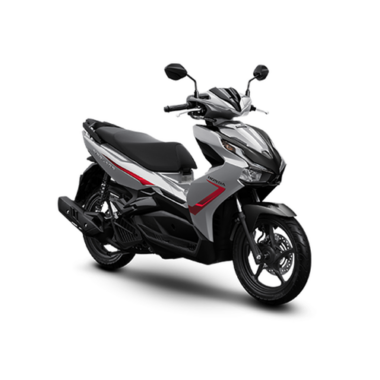 Type: Fully-Automatic
Full of Accessories
Free Delivery & Pickup in Hoi An
24/7 Roadside Assistance
Daily Price: $8.50
Book now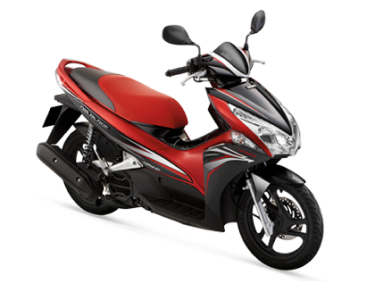 Type: Fully-Automatic
Full of Accessories
Free Delivery & Pickup in Hoi An
24/7 Roadside Assistance
Daily Price: $7.95
Book now